Tuesday
Field trip to bridge for students to see excavator during bridge construction.
We arrived to bring the children on a field trip to see the construction of the new bridge.  The community has hoped for this since 1963, and Ngochoni Petals of Africa School has wanted this since its inception as an idea in 1997.  This will facilitate many needs to cross the river during the rainy season.  The foreman, George, needs the bridge completed in 40 days! This is a government project.  The youth ate wild berries and fruit on the long walk back to the school.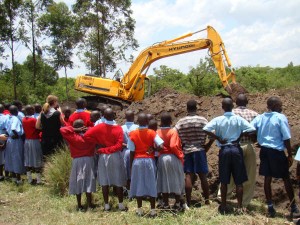 The Music Teacher "Stacey" taught each class and student how to play Twinkle Twinkle Little Star.  Following this Melody and Rachel greeted them with two brand new pencils.  Afterwards, the music teacher continued tutoring private students, and Rachel helped with volleyball, and Melody taught basketball.
As one youth stated, "the atmosphere is so much love".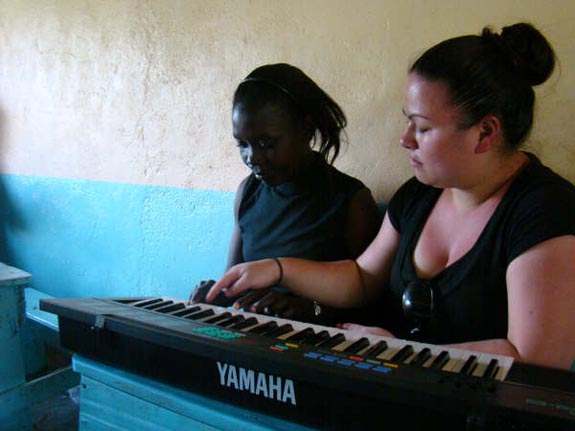 Keyboard introduced to students. The Head Mistress loved it.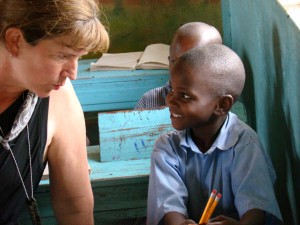 Youth pencil drive from USA shared with students.